Planter Ball Groove 17x15 Black
Planter Ball Groove 17x15 Black
Short description
This planter has a new texture called 'groove'. It's a bold texture with clean lines
Wish to know when this product is back in stock? Leave your mail and we will notify you!
Free nationwide delivery from €70

14 days return period

Garden centre in Cork since 1997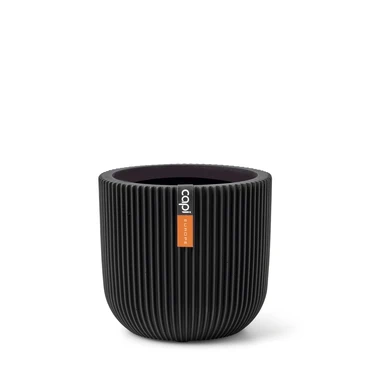 Planter Ball Groove 17x15 Black
Product characteristics:
Indoor Lightweight
Without drainage hole
The planter may not be 100% waterproof
3-year warranty
Tip from Capi
We all know that plants grow towards light. That is why it is a good idea to rotate the planter every once, in a while, to allow to plant to grow more beautiful and even. It's also good for the plant's health; it will thank you for it.
This planter has a 3-year warranty against production errors, If anything should go wrong with your planter within that time.
EAN code

P034527

EAN trade

8716443106644

Brand
Write a review about "Planter Ball Groove 17x15 Black"
We want to know your opinion! Write a review about the product "Planter Ball Groove 17x15 Black"